Contact Us
Please fill in form below and we will contact you shortly or e-mail us at maria@motivatedjoyfulliving.ie.
Click here for upcoming workshops and special offers.
One-to-One Clinic:
Weekdays and weekends appointments are available.
For office appointments in Sandymount. See map below.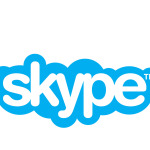 For Skype (appointments only) or Dublin North locations. Email Maria.
For more information contact Maria on  087-2794346. 
Office appointments:
21A Lea Road, Sandymount, Dublin 4. Click here to view Directions 

View Larger Map